Canadian Centre for Nonprofit Digital Resilience
Helping nonprofits thrive in a tech-driven world
We're for a digitally-enabled nonprofit sector, where Canada's diverse nonprofits use data and tech to advance their mission and multiply their impact
We help nonprofits adopt new technologies
The effective use of technology combined with strong digital leadership and capacity can help nonprofits reach their clients and funders more easily. But nonprofits that want to make the digital leap find themselves with only limited and uncoordinated support.
The Canadian Centre for Nonprofit Digital Resilience exists to bridge this gap.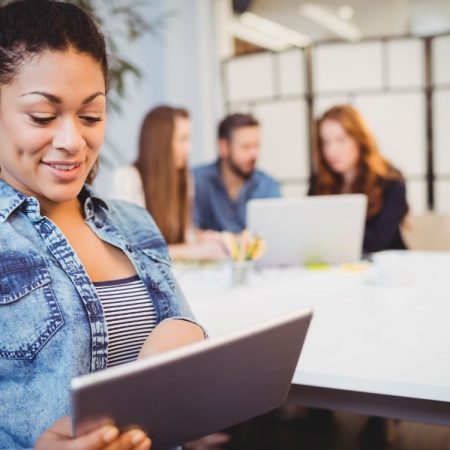 Grantee capacity-building: Invest in your grantees' digital resilience through our six-month Nonprofit Tech Readiness Program for cohorts of up to 20 nonprofits. Our proven methodology combines training, one-on-one coaching, and project-specific support. Cohorts can be focused by geography, organizational mission, or anticipated technology project.
Application Review: Engage the Technology Review Desk to assess technology projects/technology components of grant applications to make informed decisions and good investments.
Access resources for funders on How to Fund Nonprofit Tech from Technology Association of Grantmakers.
Help Us Support Canada's Nonprofits
This is a big challenge. But with the right people around the table, we can help nonprofits thrive.
Building the Cybersecurity and Resilience of Canada's Nonprofit Sector
Our latest report explores the cybersecurity threats challenging nonprofits.
The Centre's founding organizations share technical expertise, community roots, and a passion for helping nonprofits thrive.
How We Approach Technology
The presence of any vendor on this site does not imply endorsement by the Centre or its cofounders.